Even though it was summer (January, still weird, I know), temperature was still kinda sitting around mid-20s. For those in the Northern Hemisphere, I kind of put it in the same space as costal Maine in terms of temperament and temperature – though I don't think the winters get quite as extreme in Hobart as they do in Maine.
Back to Hobart though.
Things we did:
MOFO
MONA
Salamanca Markets
Drive to Huon Valley
Tahune air walk
Places we ate:
Franklin
Honey Badger Cafe
Pilgrim Cafe
The Mill on Morrison
Raspberry Fool
The apple shed
Tricycle cafe
Pearl and co
The Standard
Preachers
We already know how I feel about MOFO and MONA, so if you'd like to see more about that, head over to this introduction.
Recommendations
Food
Food wise, my absolute recommendation if you're in Hobart one day – get to Franklins. Daily menu, fresh, local produce and some of the best food I had during the trip; and generous enough share plates. (For your own imagination, we had: beef tongue, carrots, spatchcock, octopus and basil creme brûlée).
Close runner up was Honey Badger cafe and Pilgrim Cafe, though that may be my sweet tooth talking. Honey Badger is tucked up behind Salamanca Square and my only qualm with Pilgrim cafe was the price – it was actually a bit steeper than Sydney cafes, which was a tiny bit shocking to us.
Things
Taking a day and driving out to the Huon Valley was a nice, quiet little side trip. We drove out there because there's apparently a sushi joint that's spectacular – though he's really only open when he feels like it. The day we were out there was one of the days he didn't feel like it. Sad face. Regardless, it was a nice exploration, if you're renting a car (which you should). Whether or not you pay for the Tahune air walk is up to you. I wasn't wowed by it, but it was a nice way to kill time.
Also. BRUNY ISLAND. Go there.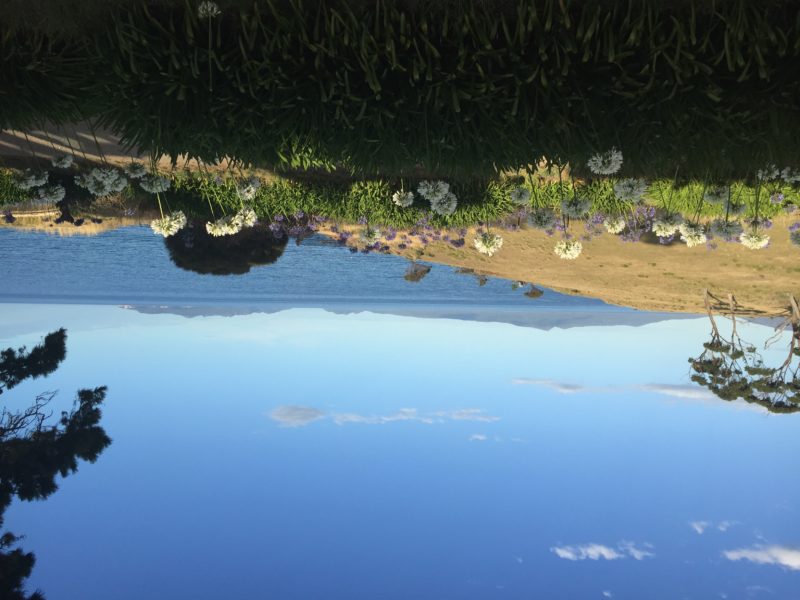 Not-Recommendations
Food
There were two that stood out to me as either 'meh' or 'worse-than-meh': Raspberry Fool and The Standard. Raspberry Fool was a pretty homey cafe (and I mean that in the sense of: not really that much character, not much refinement in the food or presentation of food) that charged over $20 for eggs and toast. And apparently they're closed now, so you don't have to worry about it.
The other, Standard Burgers, is trying too hard to be a hipster burger joint – there's not seating but stadium-esque wooden platforms along one wall and it's down a back alley. Which makes it easy for me to avoid the next time we go back to Hobart. Their burgers were truly terrible. I got one of their 'classic' beef burgers: the burger patty was too small for the bun and thin (like McDonalds pattys in a bad way, not a nostalgic way), the toppings were scrimped and it was too oily. My partner had a similar experience with his fried chicken burger. I enjoyed the chips a lot more than I enjoyed the burger. So if you're a person who enjoys burgers, don't go here. Go to Preachers instead.
There were a few places that were underwhelming, but these were the only two where I was firmly in the so-not-worth-it category.
Things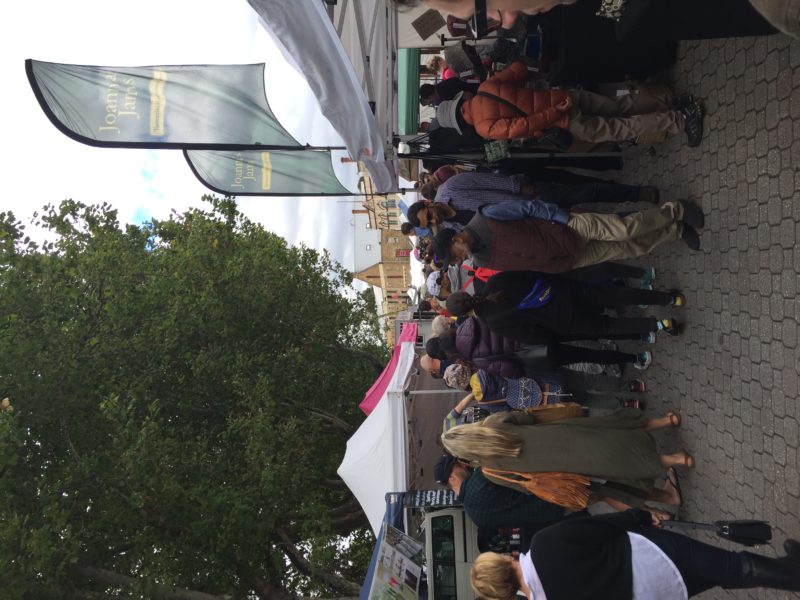 I'll probably get some flack for this, but honestly, I'd pass on Salamanca Markets. Or only go for a short period of time – like in a out 15 minutes. I don't mind people, and I was getting claustrophobic here; "packed" puts it lightly. There are better ways to explore the local makers and producers of the area. (Mind you, we picked up some really good tea and sloe gin, but it's not something I would deliberately put myself through again or say was "worth it").