I won't lie, the main reason I went to Peru was to hike the Inca Trail (which I didn't actually complete, but that's a story for another day). I definitely got a bit more than I expected.
Peru is fucking gorgeous. The natural beauty of the country is beyond words and pictures do a half-assed job of capturing it. I always hate when people say that because I know it's true – I've experienced it too many times for it not to be the case.
If you're not an outdoorsy type, I'm not sure how you'll experience or feel about Peru. For me, the landscape in Peru brought with it the centeredness I feel when I'm out in the wild places, the awe of recognising how small you really are and the humility that comes with it. My soul settles and I breathe deeply in the silence at the center of things. I relax into the moment and everything else falls aside. Then I get a text message. (Not really, though sometimes).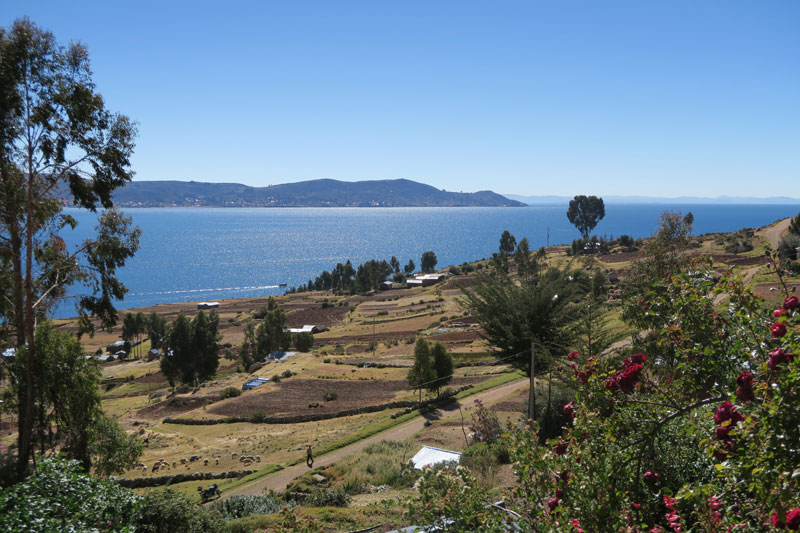 I did a tour with G Adventures, so if you want to see exactly what I saw, you absolutely can. I did the 'Peru Panorama' trip. My thought process was I didn't want to travel to Peru on my own, and the hassle of getting all the permits and everything needed for the Inca Trail was not something I wanted to deal with…so I went with a tour.
And a word to the wise, if you want to hike the Inca Trail a. it is closed for maintenance in the month of February, and b. permits sell out quite quickly – I booked in January and there were a minimal number of permits left for when I went in July. There are only 500 people allowed on the trail on any given day, and 300 of those are for porters and guides (which are required to hike the trail). So plan ahead or be willing to move your travel dates if you aren't able to get a permit for the initial date range you were planning on.
I lucked out with the people I went with – mostly young Brits, and generally, quite low maintenance people. Hopefully everyone else is as lucky if they book something similar.
We went to:
Lima
Puno
Lake Titicaca homestay
Cusco
Ollantaytambo
(Inca Trail)
Aguas Calientes
Machu Picchu
Cusco
Amazon
Lima
Of course, on the way to various places we saw a number of different sites – mostly between Cusco and Ollantaytambo – there are a number of different Inca ruins throughout the Sacred Valley leading up to Machu Picchu.
As mentioned, I really didn't have the highest expectations for the trip outside of the Inca Trail. I was pleasantly surprised, to say the least. I would actually say some of my favourite parts of the trip were the parts I had the lowest expectations for – Puno and Lake Titicaca (yes, it makes me giggle like a 5-year-old boy too).
I'll leave you with one last word to the wise and I'll tell the rest of my stories another day: altitude sickness is legit. It is hardcore. And it can hit you at any point during your stay, even after you come down from altitude; there's really not much you can do to prevent it. Drink as much coca tea as you want, but if your equilibrium decides it doesn't like the change in altitude, you can and will be on the floor with altitude sickness. Yay!