I've been away for the past two weeks. I went home to be in one of my oldest friend's wedding. I explored old stomping grounds, but here I am, not writing about it until days and days later. Someone I love once told me that they worried about me when I, a writer, didn't write. So I'll do what I can to moderate one small worry of theirs.
This visit "home" – to two of the places I've lived for the longest – Princeton, NJ and Saratoga Springs, NY – has made me realize the truth in the statement "home is where the heart is." I didn't miss places, so much as the people. Familiar landmarks didn't evoke nostalgia, but long conversations with friends at said places did. I didn't get a chance to see everyone that I wanted to, for one reason or another. Some needed space, others already had plans. I didn't miss the coffee at Small World Coffee, but rather summer conversations on the benches in Palmer Square. (Though the red velvet cupcakes at Small World are pretty awesome).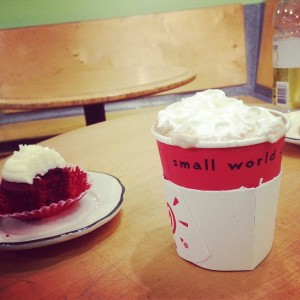 It also made me realize that no one place feels like home to me. And the people that feel like home to me are legitimately 10,000 miles away. Technology can only do so much in mollifying that empty ache. While new friends can be made, there are some people and some hearts that I will never replace, that can never be replaced; my safe harbors.
I feel…unmoored, set to sea and can no longer see land. Saratoga Springs, the place I lived for 7 years still feels too small. The nostalgia for the place wasn't there, and memories walked with me like ghosts. Where I used to live, where I used to eat, where I used to shop or get dessert, where I used to spend time with the people that I care about the most in the world. The place didn't matter, the people were all that I centered on. Nothing changes, and everything changes.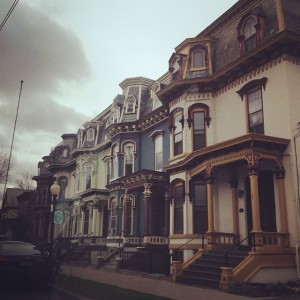 I don't know where home will be. I don't know how I'll define it, where I will finally plant my roots. While there may be one main person in my life, my oldest friends are flung across the globe like so many grains of sand and I cannot control where the wind takes them, nor force them all in one place, as much as I may want to.
There will always be an element of loneliness in my life, then, no matter where I end up. While I can be social and make acquaintances  easily, friends are harder to come by. Loneliness is an emotion I choose to feel, though. I guess it's a matter of changing perspective.
Or maybe what I'm feeling is a sister of the German concept of fernweh. Rather than being homesick for a place I've never been, I'm homesick for a feeling I haven't put a name to yet.
Cherish the people you have in your life and whatever love you receive return it tenfold.